SPECIAL '30 DAY BONUS' AVAILABLE NOW!
IN ADDITION TO THE LIVE 2-DAY 'CONNECTING & CLOSING' BOOTCAMP, YOU GET LIVE DAILY COACHING & A COMPLETE LEAD-GENERATING, SALES CONVERTING MARKETING SYSTEM FOR 30 DAYS!
We've NEVER created a marketing system + 2-Day 'Connecting & Closing' experience like this before… EVER (nobody has).
But our family & community came together and decided to do something special to help you get YOUR products and opportunity into the hands of professional, motivated prospects who need them now more than ever...
YES, we're coming together to support YOU and YOUR business so you can create financial freedom in 2022!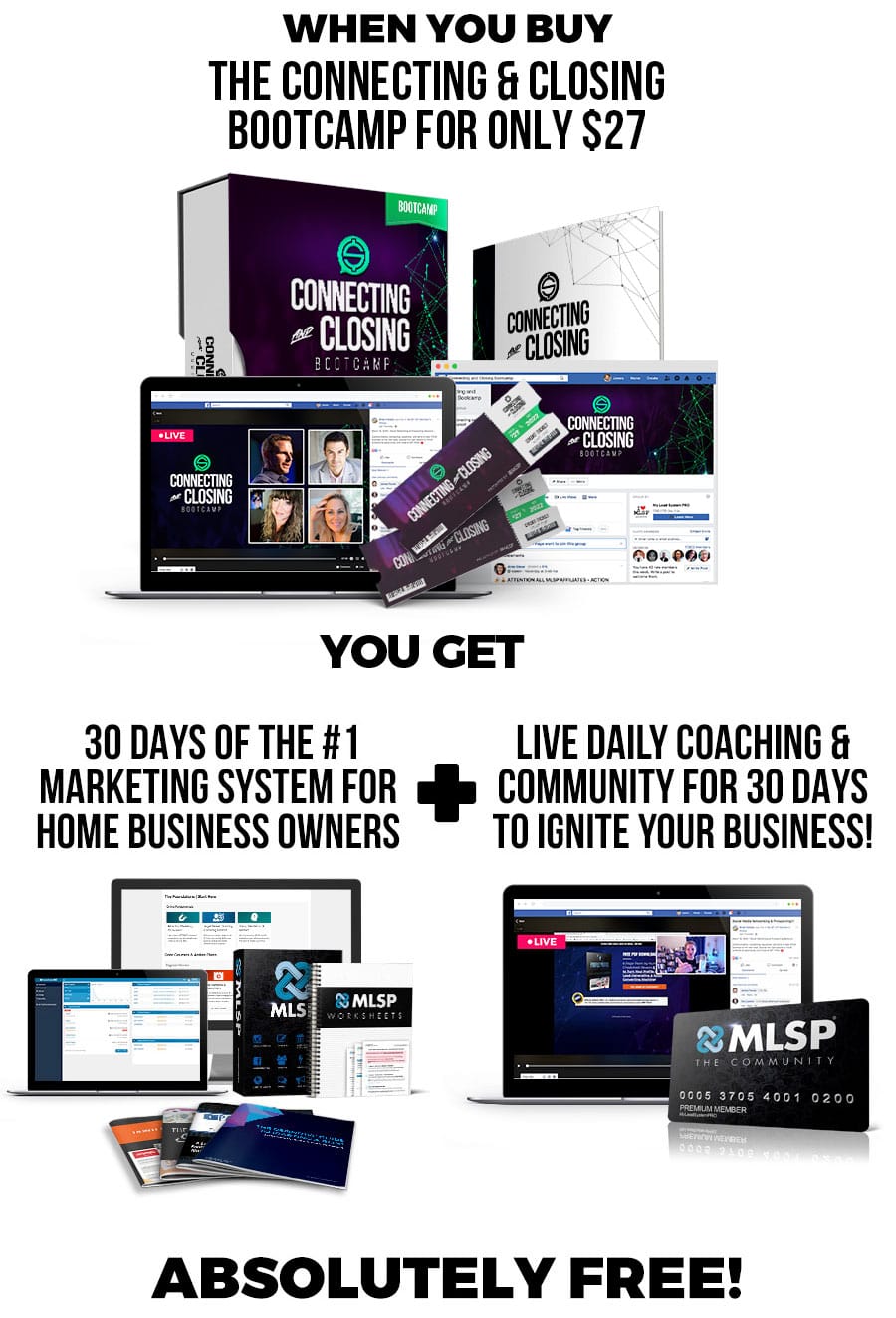 P.S. - YES, everything is recorded if you can't make any of the LIVE daily coaching sessions over the next 30 days! So no worries, no overwhelm, only RESULTS!